Managerial talents
In a period of turbulence, the management of a company's human capital takes on a crucial importance.
Boosting motivation, managing stress, stimulating creativity, achieving goals, giving sense to change, developing skills, dealing with the complexity of the environment...
Try a change of attitude in order to manage more effectively !
Get the advantage of true, effective cross-functionality, the creator of cooperation !
Bank on shared confidence to build enhanced performance !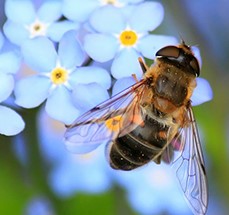 You would like to...
Develop new modes of Agile Management
Encourage Talent Management to identify potential, foster its flowering and help it thrive
Make your management a performance-building tool, promoting involvement and cooperation
Develop the company's performance in a complex environment
Make your company's agile management more assertive,more positive, more collaborative, and therefore more effective
Enable all your team's talents to work together, in harmony
A few topics which might interest you...
* Hierarchy and cross-functionality : a winning balance !
* Innovation: our future assets...
* Guiding change in a world in perpetual motion...it is possible !
* Developing your Leadership... you can learn how to do it !
* Motivation, the driving force of performance...you need to maintain it !
* Why don't we try really communicating, for a change... ?
* Managing generation Y and the over 45s together ? ... Why not ?
* What if we invested in Mentoring ?
* The Manager-Coach, Talent developer...
* Management by confidence...it does exist !
* Let's make companies more agile !
If you appreciate realistic, pragmatic inputs via a game-based teaching approach, both human and participative, in the form of co-construction workshops and teaching games, you will be excited and motivated by the 'magnifying glass' effect of out practical role-plays.
Vous aimerez également les solutions 'Flash-Actions' pour des interventions courtes : ateliers-conférences; flash-formations, etc.