EnneaHorse®
A man, in the centre of a broad circle, the riding arena... The circle of the Enneagram... A thought, a link... two approaches, both remarkable, powerful and with a solid base, and which clearly complement each other.
EnneaHorse® : since 2013, an original, exclusive exploration into the heart of all kinds of relationships, managerial, commercial, intercultural, intergenerational, family...
Horses and the Enneagram brought together produce an amazingly effective, powerful approach, which is deeply moving and will leave a lastingmark...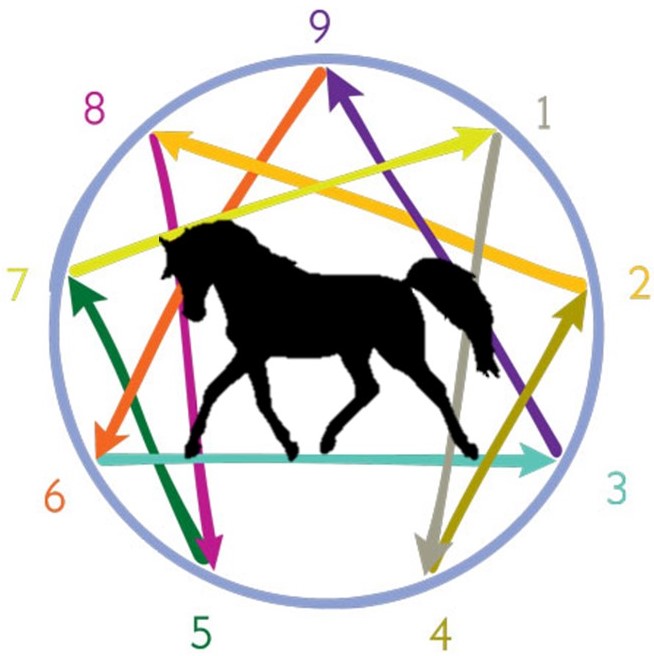 The Horses :
- Because they mirror our emotions, our behaviour, and their effects
- Because they require a strong, immediate relationship
The Enneagram :
Because it is a powerful study of personalities in 9 profiles
- To know oneself better
- To know others better
- To establish constructive communication and relationships
EnneaHorse®
With the help of horses...
- An understanding of the automatic reflexes which govern our relationships with others
- An insight into our strong points and our potential shortcomings in the area of professional relationships
Get to know each other better so as to communicate better and manage better
The aim of EnneaHorse is to enable participants :
- To develop and consolidate qualities conducive to creating constructive interpersonal relationships
- To understand what sometimes hinders the development of relationships with others
- To break out of their automatic reflex behahiour and develop win-win strategies, while remaining honest and sincere
- To build relationships based on respect for differences : to identify them and convert them into assets
- To observe and assess the impact of their actions and non-actions
- To develop the capacity to influence others and unite them in a common cause
- To adapt their positioning in accordance with the mode of functioning of another party
- To adopt behaviour patterns enabling them to arouse interest and develop the capacity to create smoothe interaction
Experience an emotional state whereby what is learned can be really assimilated, in a concrete and collaborative way
YOUR TRAINERS :
Béatrice Simkins, Equi-coach, coach and certified Enneagram practitioner
The horses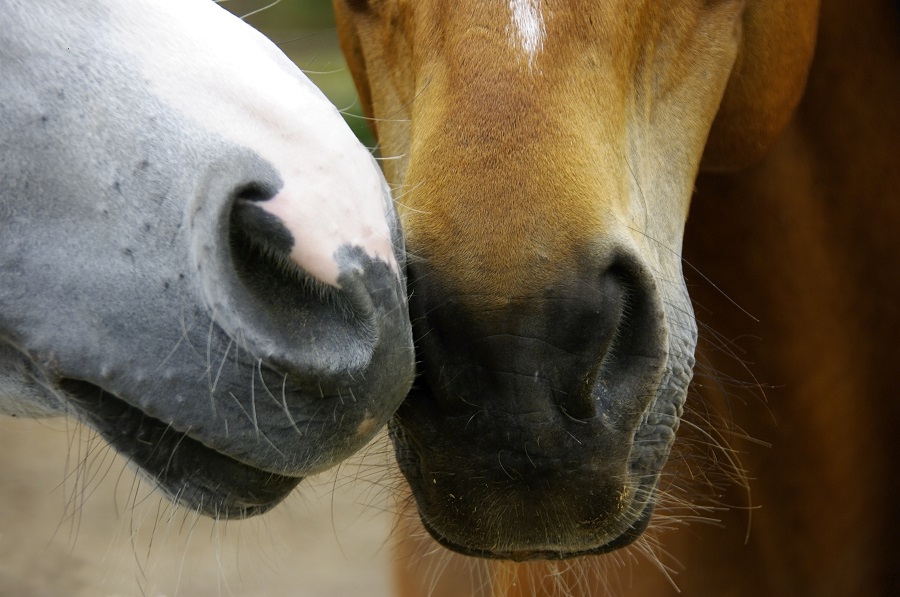 How ?
A 3-day session (2+1) switching between the Enneagram and 'highlighting' behavioural patterns with the horse.
Combined with the Enneagram, the contact with the horse becomes lever, helping people towards greater self-knowledge