Collaborative workshops
A collaborative workshop ? What's that ?
A collaborative workshop is a facilitated meeting in which a group works collectively, using games and applying one or more creative techniques which will enable them to analyse a specific problem, to co-construct solutions, to make decisions or to organise a project.
What for ?
To stimulate collective intelligence and the emergence of innovative, mutually agreed solutions
Constructive group dynamics and enhanced performance
Participatory learning of new know-how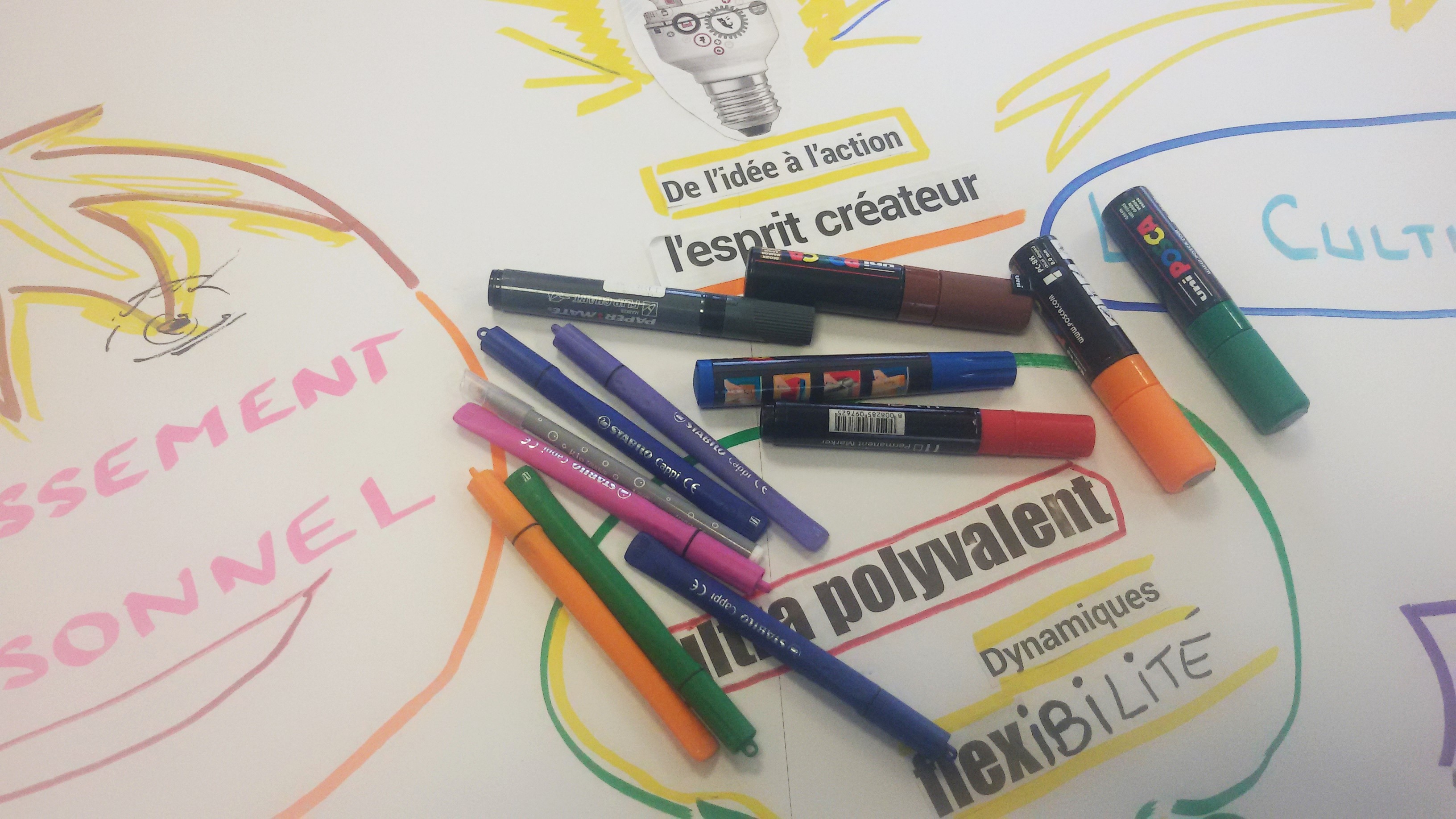 What techniques ?
A laboratory in which to experience Collective Intelligence...
The collaborative workshop is a set of different techniques aiming to attain a specific goal.
The techniques used may be :
Graphic expression
Story Telling
Thiagi games
De Bono's hats
Photolanguage
Mind Mapping
Analogies
Character trees
Collaborative SWOT
Metaplan
...or dozens of other activities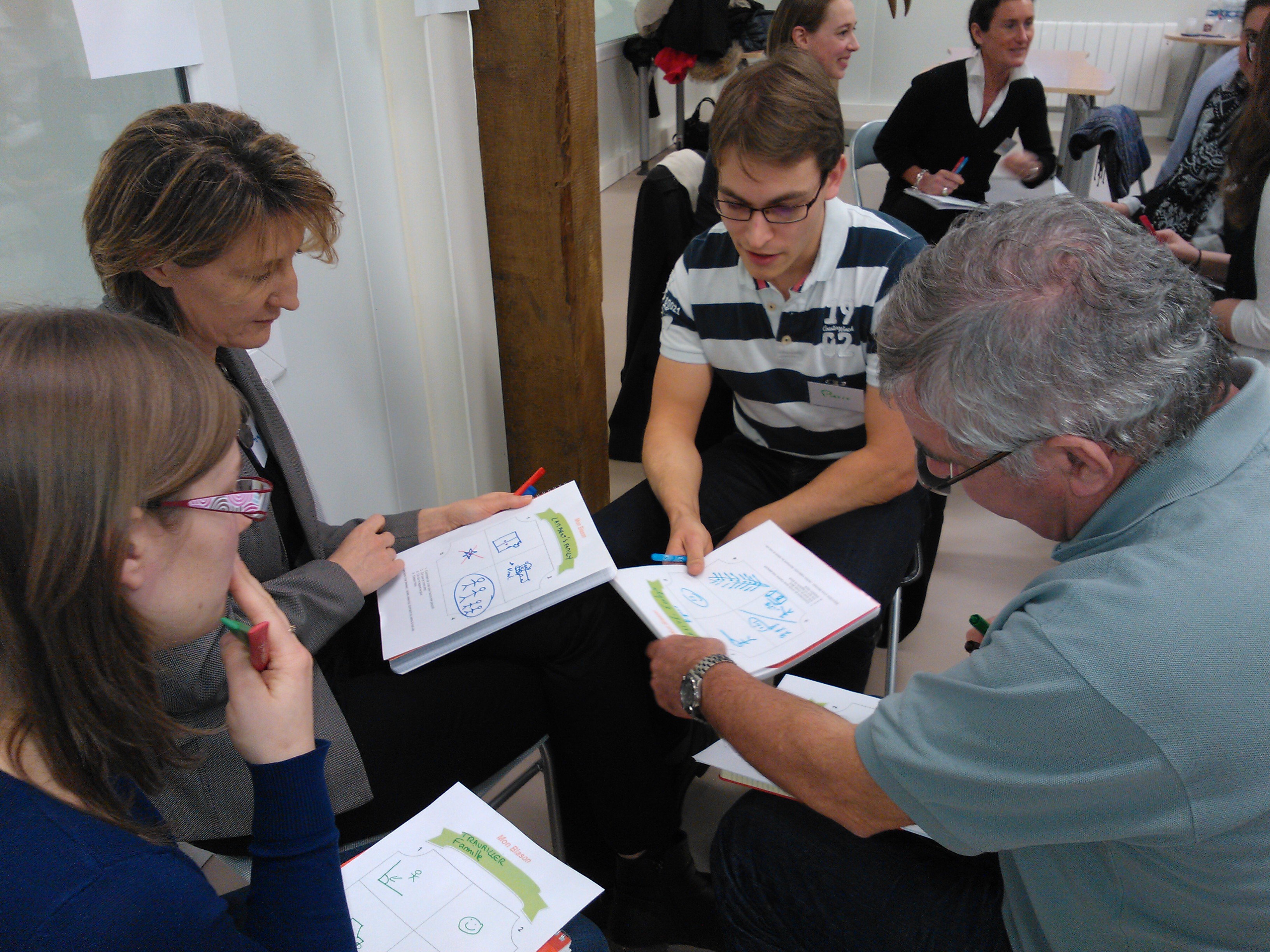 Stimulate the motivation and creativity of your teams
for improved effectiveness !