Individual Equi-coaching
Equine assisted coaching...
Equine assisted coaching is particularly suited for :
the development of interpersonal and managerial competences
the development of talents and potential
self development, self discovery, self confidence
fear, emotion or stress management, etc.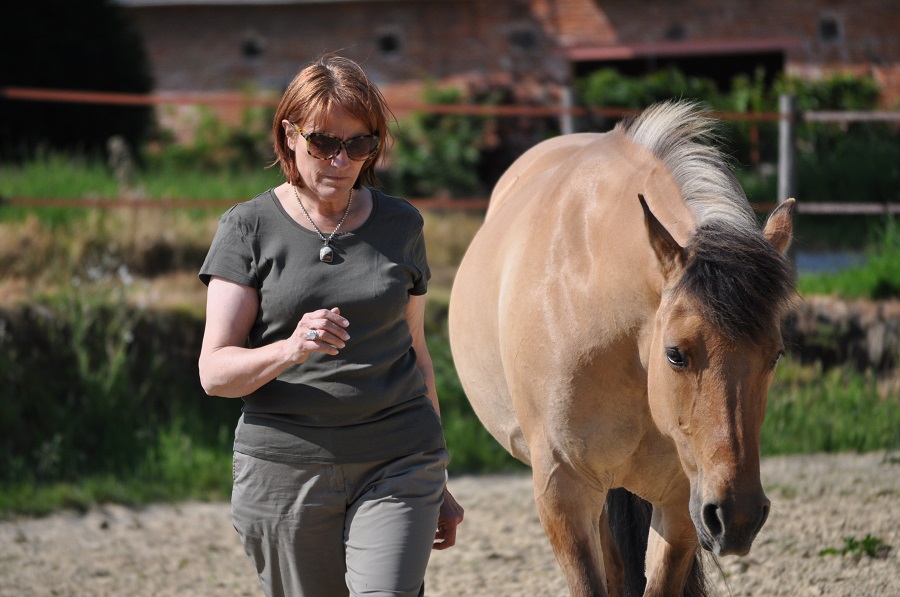 Equi-Coaching for 'Managers'
To coach your managers, leaders and top performersin a targeted, individualised way
Equi-Coaching for 'Coaches'
To support coaches and supervise them in different, experience-based approach...
The horse can help the coach to reconsider his/her way of working, to identify obstacles and develop his/her identity.
Menu
Managers and Coaches
1 session to set objectives
3 half-days with the horses
1 closing session
Equi-Coaching for 'Young Professionals'
To help young professionals achieve their potential in the business world, to handle questions of authority and 'agility'
Equine assisted coaching develops the capacity for assessing a situation, understanding points of resistance and dealing with them, finding alternative solutions, analysing actions, etc.
Equi-Coaching for 'Private individuals'
To establish or re-establish your relationship to yourself, to become aware of your non-verbal language, to check where you are on your personal journey, to restore harmony, balance, handle stress...
A la carte
Private individuals and young professionals
1 half-day or more, depending on the person's needs